TASPACK INDUSTRIAL SDN. BHD. ("TASPACK") has been operation since 1990. The company specializes in Offset Printing of Instruction Manuals and Packaging for Electronics Multinational Companies, Pharmaceutical and Food Industries.
TASPACK is fully equipped with the latest high-tech machines and supporting equipment's to print products that meet the high quality standards required for both the Domestic and International markets. The company is well supported by a team of professionals and well trained technical workforce that continually strive to meet the strict quality standards.
Deliver quality products; help to create a better corporate image for customer's company.
Committed to deliver quality products.
To provide superior quality services to customers.
Create a positive and happy working environment. Make employees are proud of.
The combined multiple Competencies and Dimensional Strength will create new advantage in product diversity.
Customer commitment – We develop relationships that make a positive difference to our customers.
Quality – We provide outstanding and good quality products to customers. Immediate attend to them if any quality issue.
Integrity – We uphold the highest standards of integrity in all of our works.
Teamwork – We work together to meet the needs of our customers.
---
Quality Policy
(ISO 9001:2015 – Quality Management System)
ISO 9001 is the world's most widely recognized Quality Management System (QMS). It belongs to the ISO 9000 family of quality management system standards (along with ISO 9004), and helps organizations to meet the expectations and needs of their customers, amongst other benefits.
An ISO 9001 quality management system will help you to continually monitor and manage quality across all operations, and outlines ways to achieve, as well as benchmark, consistent performance and service. Internationally, it is the quality system of choice!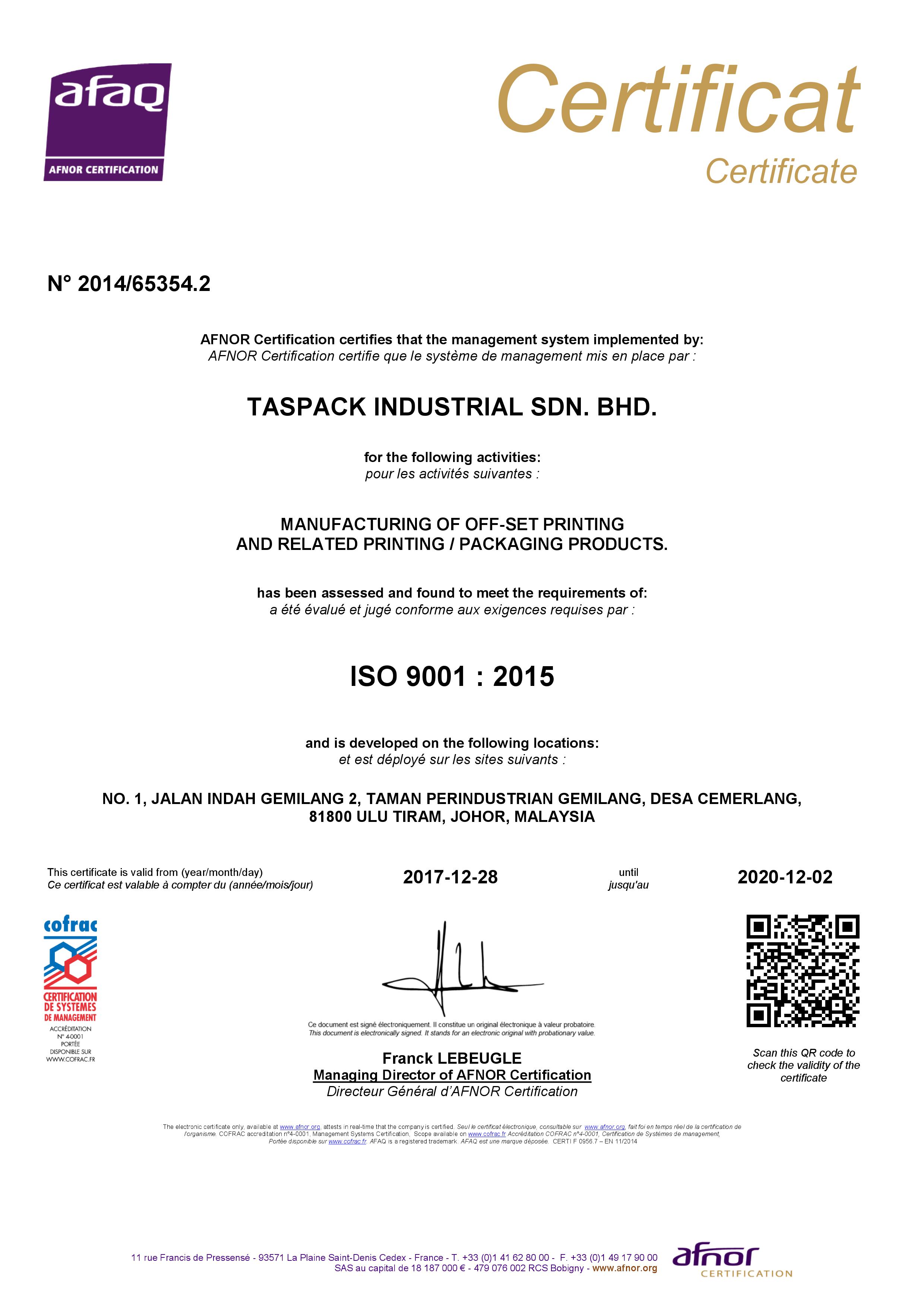 ---
Environmental Policy
ISO14001:2015 – Quality Management System)
Grow a sustainable organization with environmental management at the heart of your operations. This international standard will assist you to reduce your environmental impact and be responsible to your stakeholders.